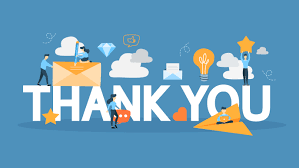 Johnson County Friends Feeding Friends Extends Gratitude to the Wyoming Community Foundation and the Buxton Sarver Endowment Fund for $10,000 General Operating Grant
FOR IMMEDIATE RELEASE
Johnson County Friends Feeding Friends Extends Gratitude to the Wyoming Community Foundation and the Buxton Sarver Endowment Fund for $10,000 General Operating Grant.
[Buffalo, 6/29/2023] — Johnson County Friends Feeding Friends, a leading nonprofit organization dedicated to fighting hunger and providing essential food assistance in the local community, expresses heartfelt appreciation to the Buxton Sarver Endowment Fund for their generous contribution of a $10,000 general operating grant. This grant will greatly support our mission and enable us to continue making a tangible difference in the lives of children and families facing food insecurity.
The Buxton Sarver Endowment Fund's commitment to supporting the community is commendable, and we are deeply grateful for their recognition of the importance of our work. This unrestricted grant allows Johnson County Friends Feeding Friends to allocate the funds where they are most urgently needed, providing the flexibility to address critical operational needs that are vital to the success of our organization.
General operating grants play a pivotal role in the sustainability and growth of nonprofit organizations like ours. Here are a few reasons why these grants are so vital:
1. Maintaining Essential Operations: Nonprofits rely on general operating grants to cover fundamental operational costs, such as staff salaries, rent, utilities, and administrative expenses. By providing unrestricted funding, general operating grants ensure the uninterrupted delivery of programs and services to those in need.
2. Flexibility and Innovation: The unrestricted nature of general operating grants empowers nonprofits to respond effectively to emerging challenges and seize new opportunities. These grants provide the flexibility needed to adapt to evolving community needs, invest in innovative solutions, and implement strategic initiatives that enhance the organization's impact.
3. Capacity Building: General operating grants enable nonprofits to invest in capacity-building efforts, including staff training, technology upgrades, and infrastructure improvements. By strengthening internal capabilities, organizations can operate more efficiently, improve service delivery, and maximize their long-term sustainability.
4. Leveraging Additional Support: General operating grants often act as catalysts for securing additional funding from other sources. By demonstrating the trust and confidence of esteemed supporters like the Buxton Sarver Endowment Fund, nonprofits can leverage these grants to attract further financial support, engage new donors, and forge strategic partnerships that expand their reach and impact.
The $10,000 general operating grant from the Buxton Sarver Endowment Fund will have a profound and lasting effect on our ability to combat hunger and provide essential food assistance to the individuals and families who rely on our services. We extend our sincerest gratitude to the Buxton Sarver Endowment Fund for their unwavering support and commitment to our mission.
For media inquiries, please contact:
Breean Waller
Program Coordinator
info@jc-fff.org
307-272-2803
#wycf #wyomingcommunityfoundation