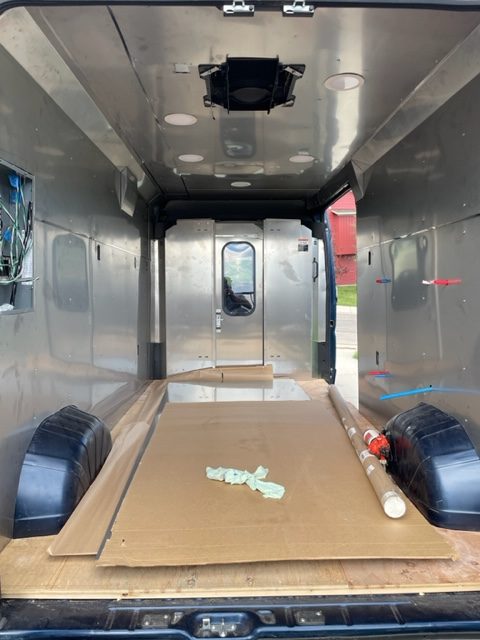 We couldn't be more thrilled with the remarkable progress of our food van! Recently, our beloved van underwent a transformation at the skilled hands of a metal fabricator, emerging with gleaming stainless steel. Stainless steel is undeniably the star of the show when it comes to decking out the interior of our mobile kitchen. Why, you ask? Well, it's all about hygiene and durability. The non-porous nature of stainless steel makes it a breeze to clean and maintain, which is absolutely crucial in the fast-paced world of mobile dining, where cleanliness is the bedrock of our operation. What's more, its resistance to corrosion, staining, and heat ensures that our food van can weather the daily grind while adhering to the strictest health and safety standards. Beyond its functional benefits, stainless steel also lends a sleek and appealing look to our food van interiors, all while playing a pivotal role in guaranteeing the safety and satisfaction of the customers who indulge in our delectable offerings.
As we continue to chart our course toward completion, the next steps involve finalizing the electrical work and installing essential features like sinks and refrigeration.  Travis, is putting in extra hours to ensure that the serving window and all the last-minute details are attended to before we bid our van farewell on its journey to Montana. There, it will receive a custom wrap adorned with the iconic Johnson County Friends Feeding Friends logo.
The anticipation is building, and we simply cannot wait to introduce our van to the community once it's all set to roll. Stay on the lookout for the finished product, as it'll soon be gracing the streets of Buffalo, bringing our delicious offerings and the spirit of community service to all who encounter it. Your support means the world to us, and we can't wait to share this exciting venture with you!